NEWS
2021.12.10
X-girl×Grateful Dead collaboration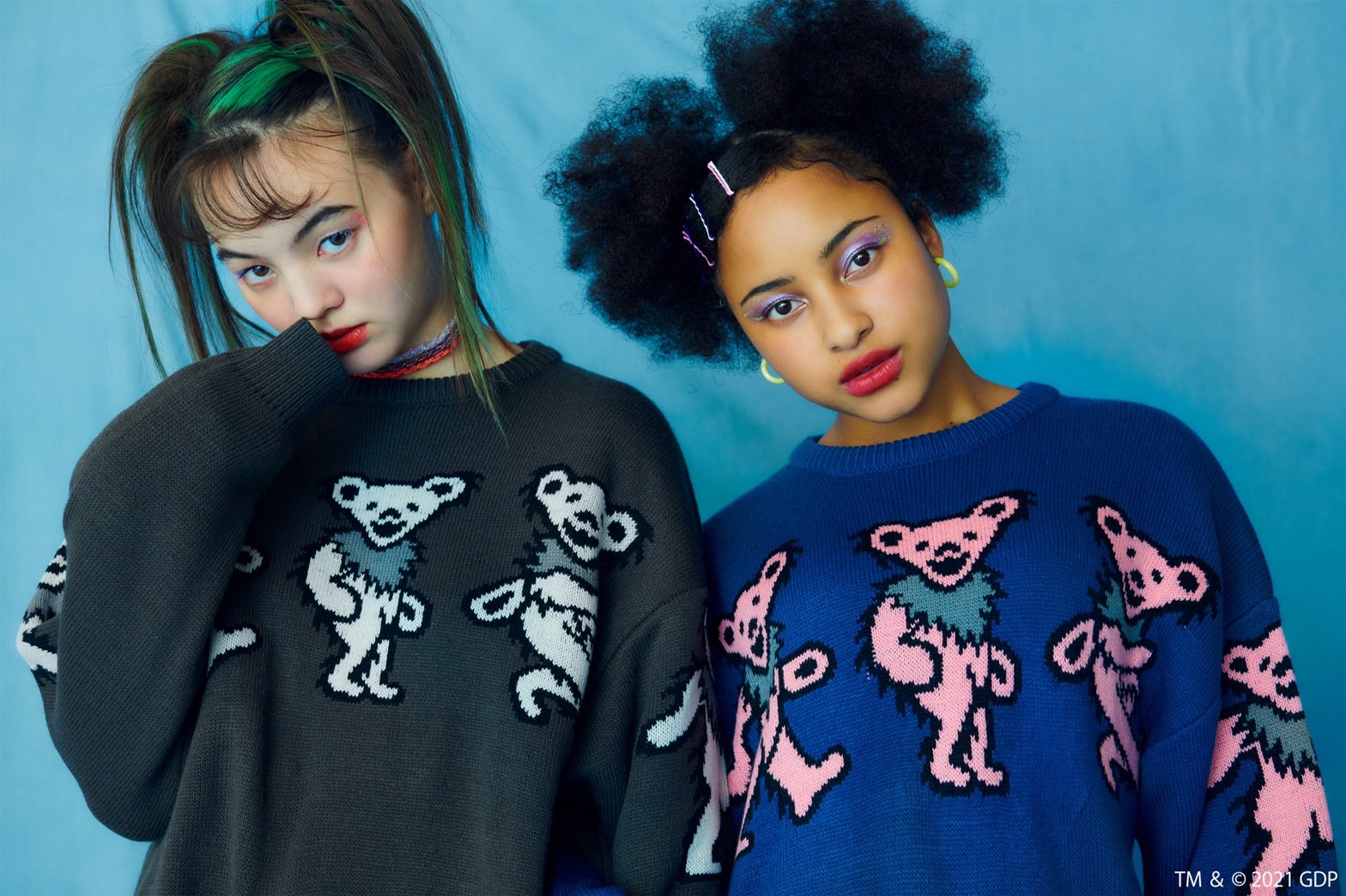 Through shared values of innovation and pioneering, the ladies' streetwear brand X-girl and American rock band Grateful Dead announce new collaboration which will launch on 5th, November.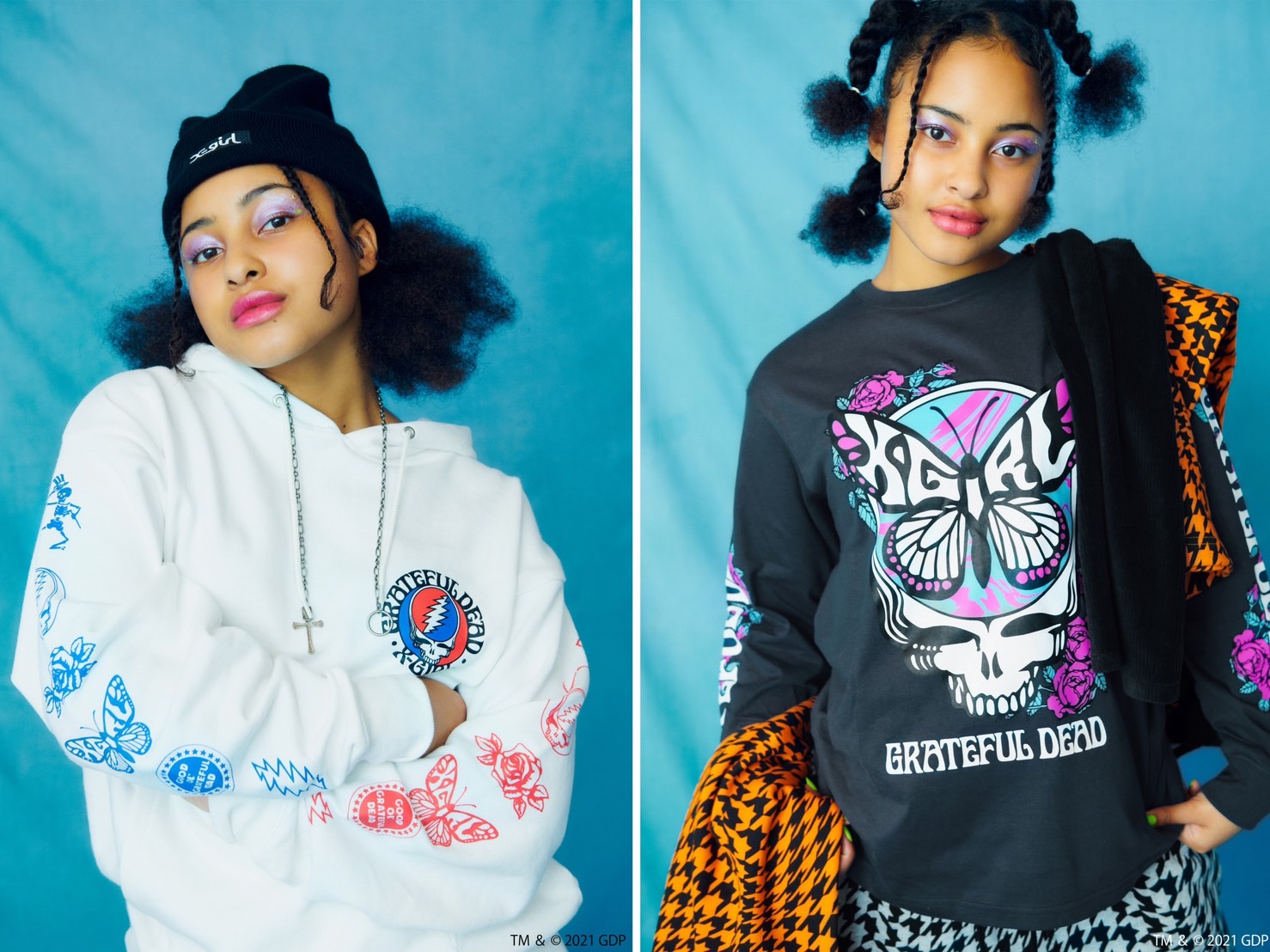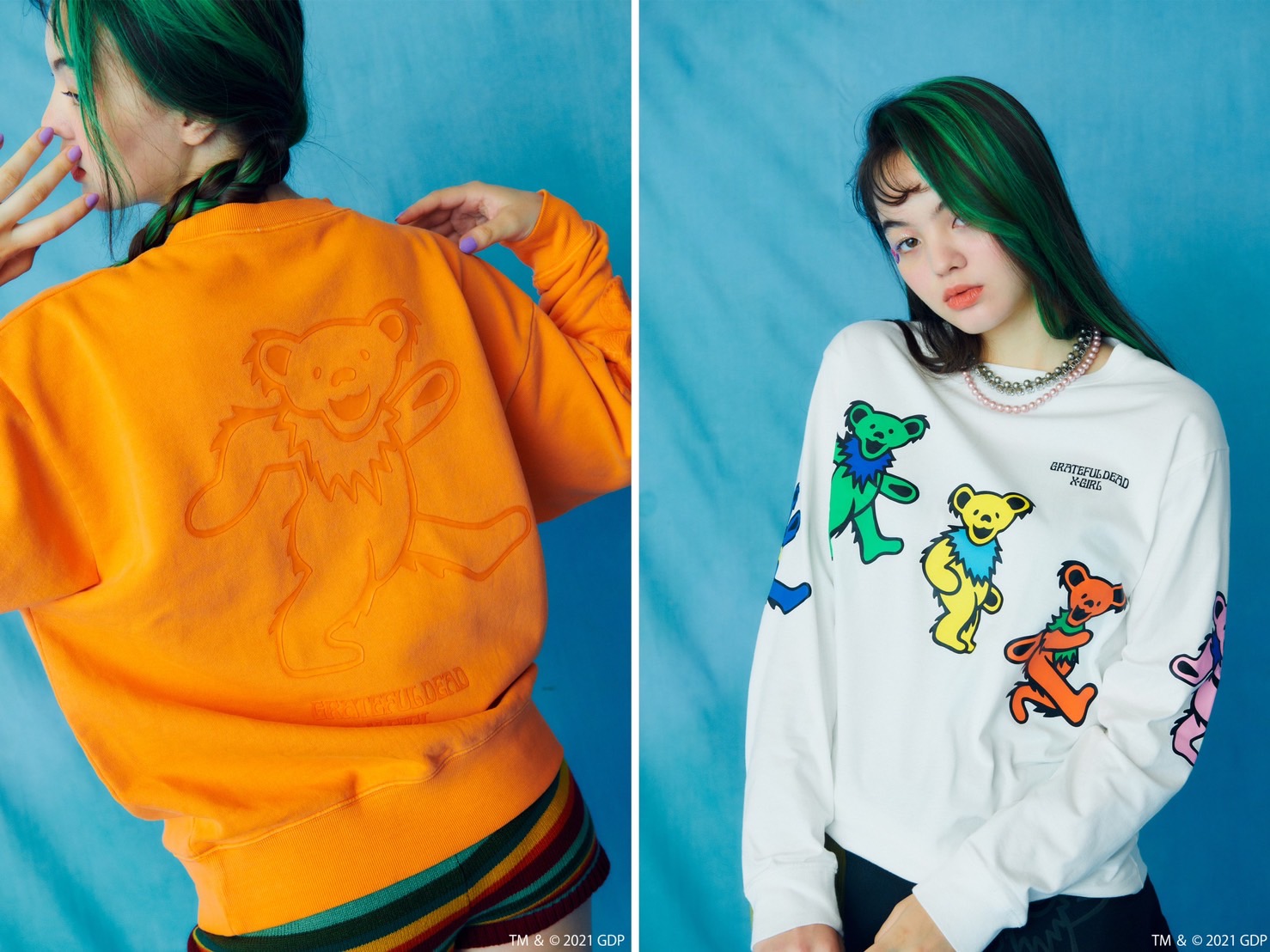 Since formed in 1965 in Palo Alto, California, the band is known for its eclectic style, which fused elements of rock, folk, country, jazz, bluegrass, blues, gospel, and psychedelic rock; for live performances of lengthy instrumental jams; and for its devoted fan base, known as "Deadheads".

The band was inducted into the Rock and Roll Hall of Fame in 1994 and a recording of their May 8, 1977 performance at Cornell University's Barton Hall was added to the National Recording Registry of the Library of Congress in 2012. The Grateful Dead has sold more than 35 million albums worldwide.



This series of the collaboration items such as timeless sweat hoodies and long sleeve T-shirts is revisited with a fresh seasonal graphic witch combine icons that symbolize both brands such as Grateful Dead's Skull and Roses, "Dancing" Bears and X-girl face logo and butterfly logo.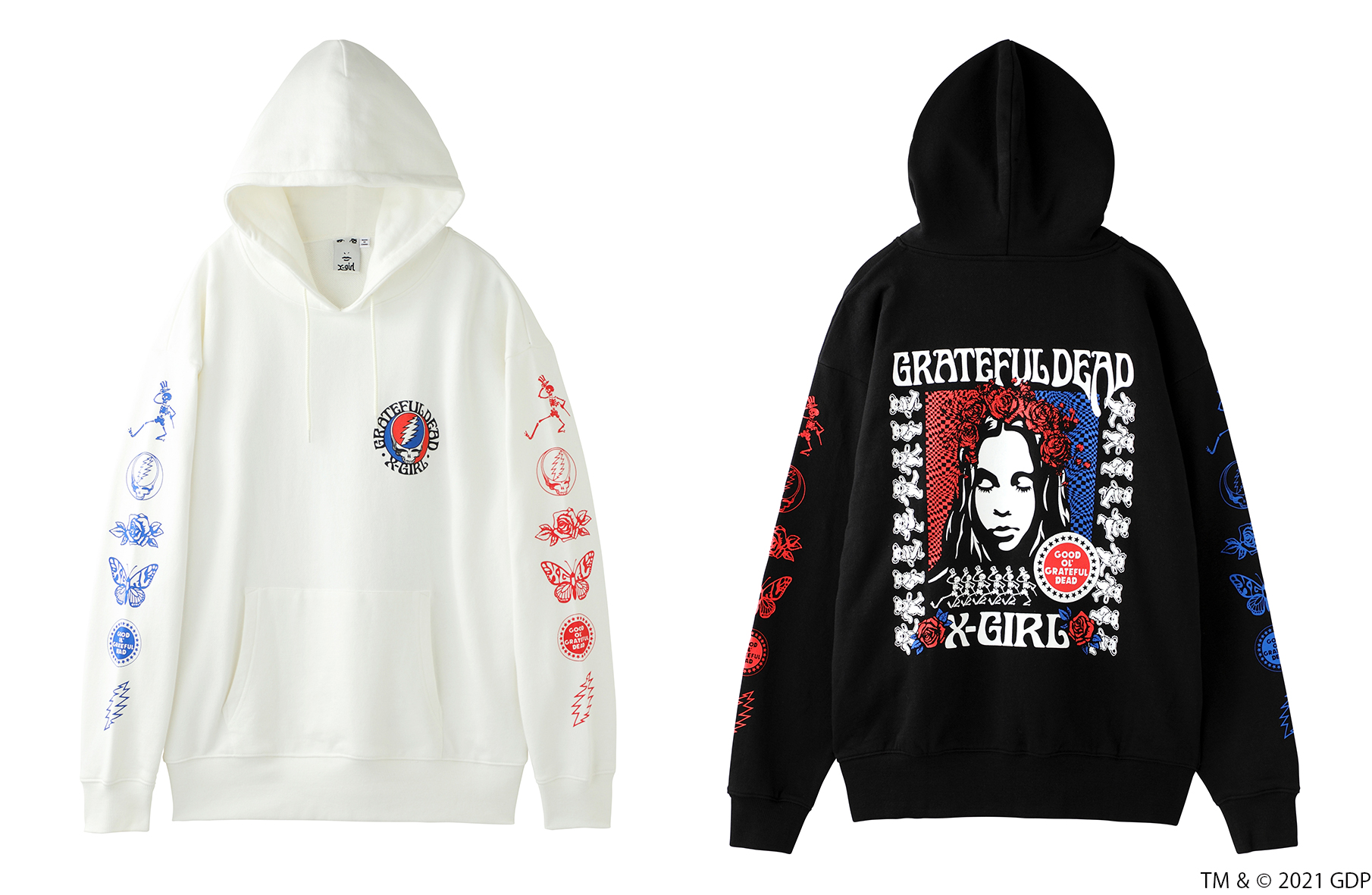 X-girl × GRATEFUL DEAD FACE SWEAT HOODIE ¥13,200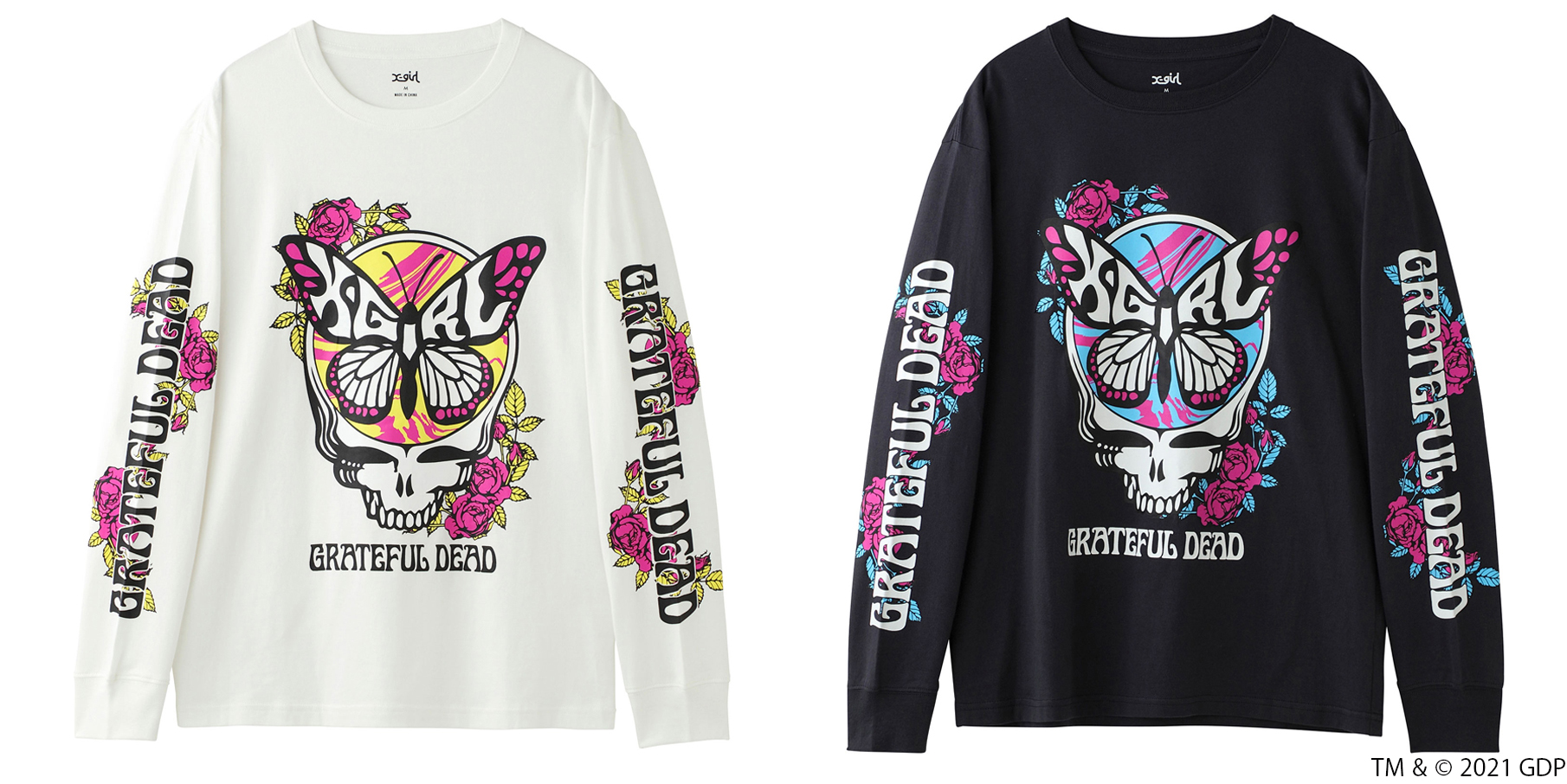 X-girl × GRATEFUL DEAD BUTTERFLY L/S TEE ¥6,600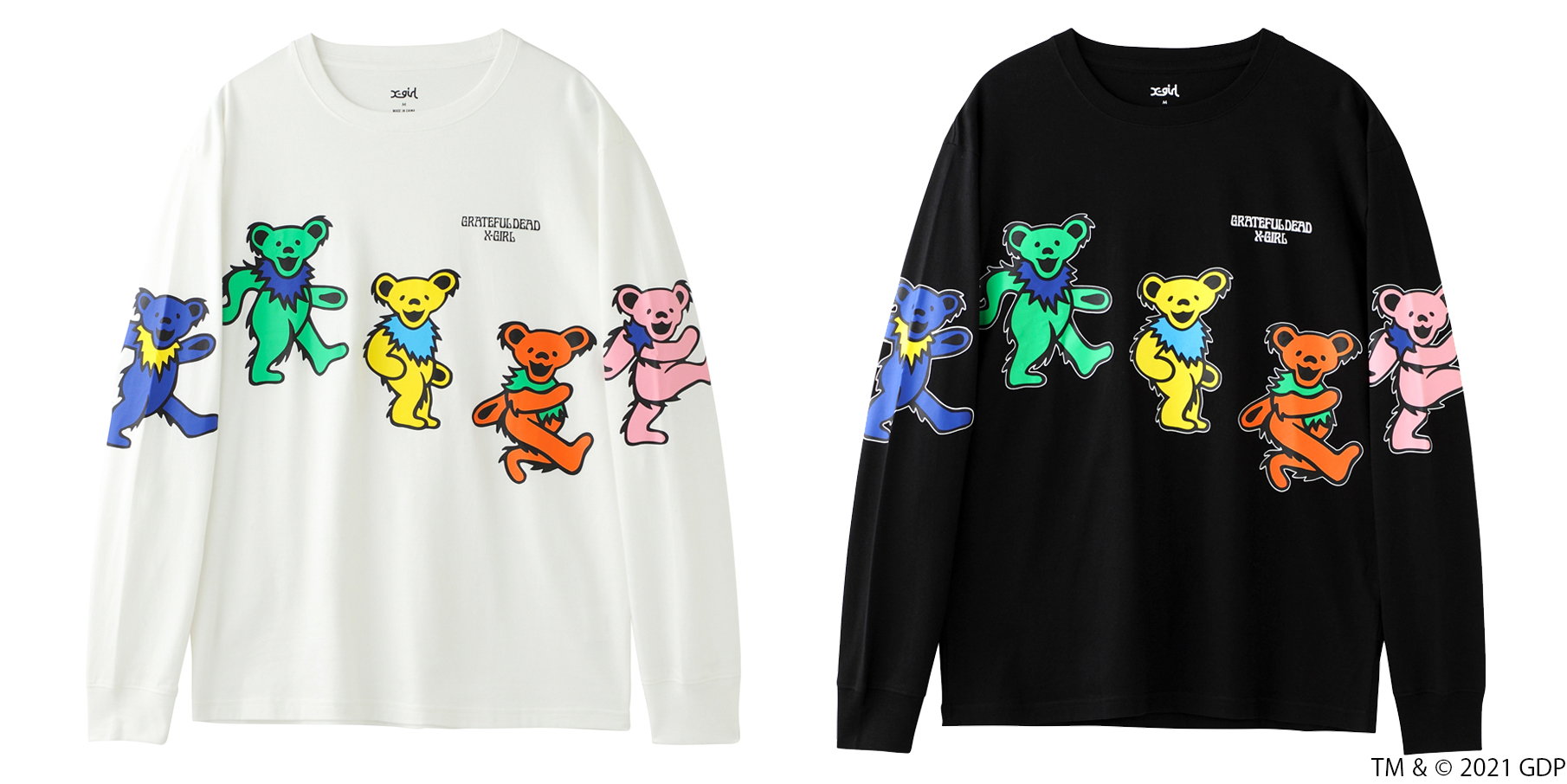 X-girl × GRATEFUL DEAD BEAR L/S TEE ¥6,600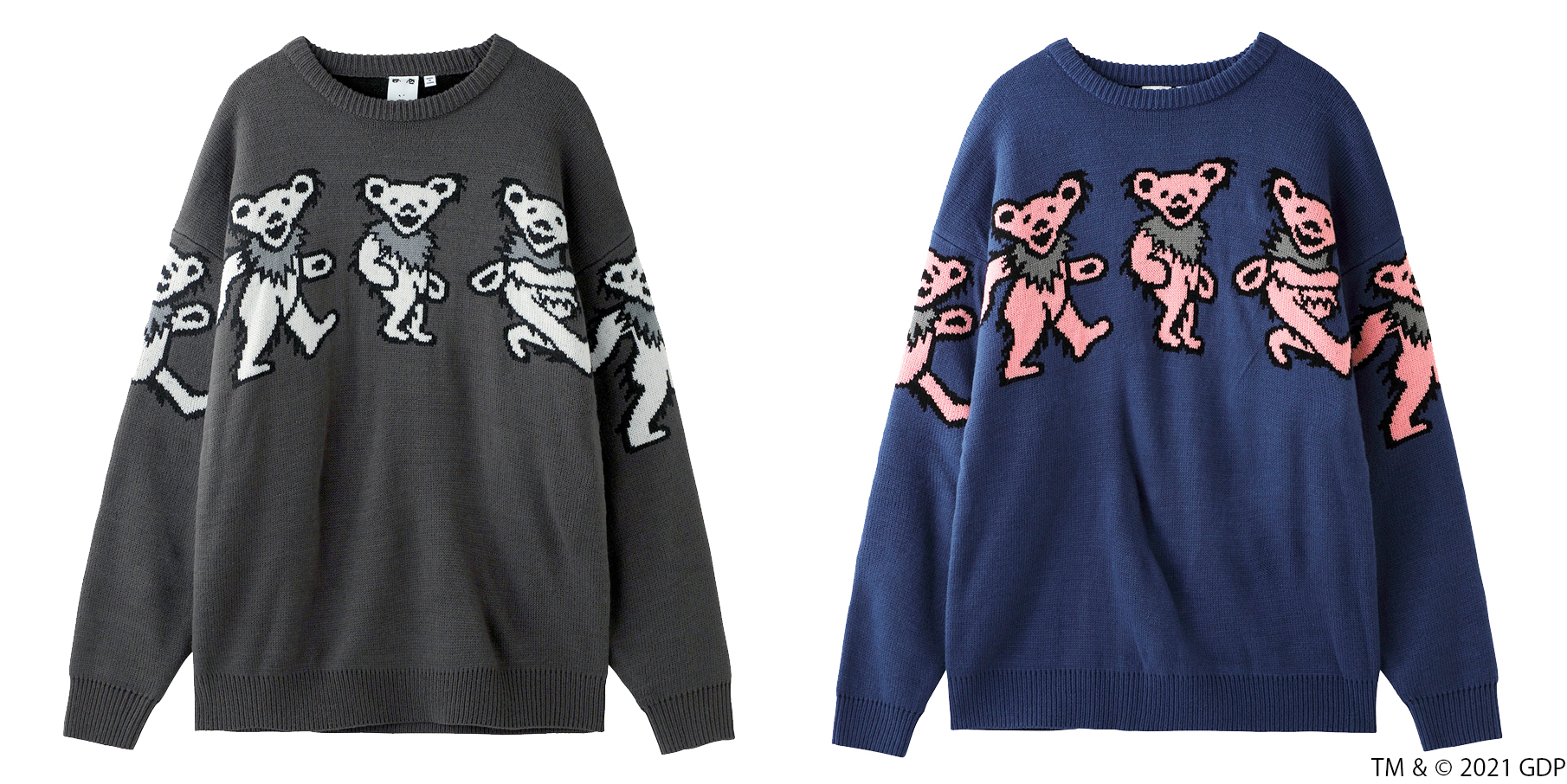 X-girl × GRATEFUL DEAD BEAR KNIT TOP ¥15,400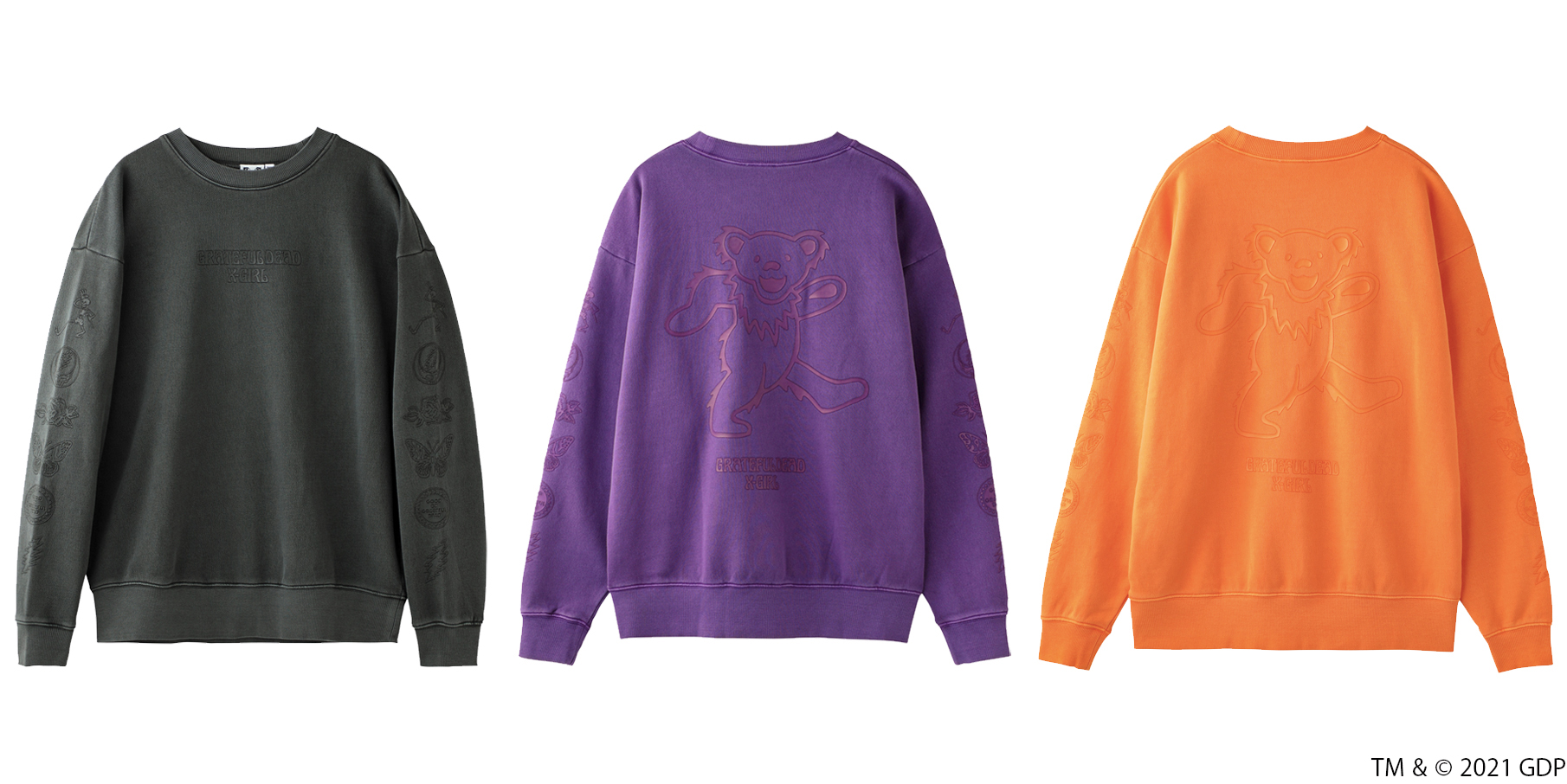 X-girl × GRATEFUL DEAD PIGMENT DYED CREW SWEAT TOP ¥12,100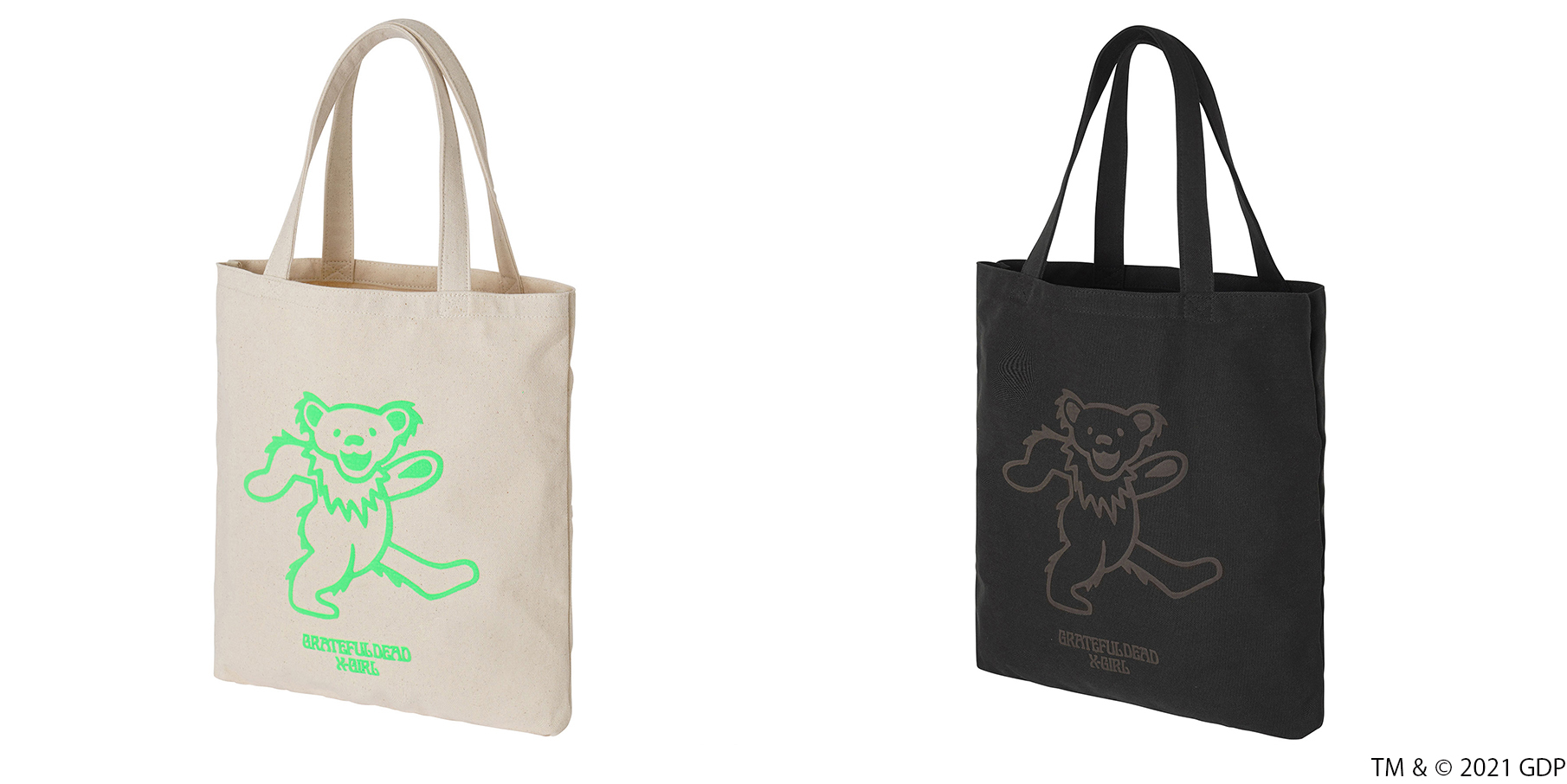 X-girl × GRATEFUL DEAD CANVAS TOTE BAG ¥4,400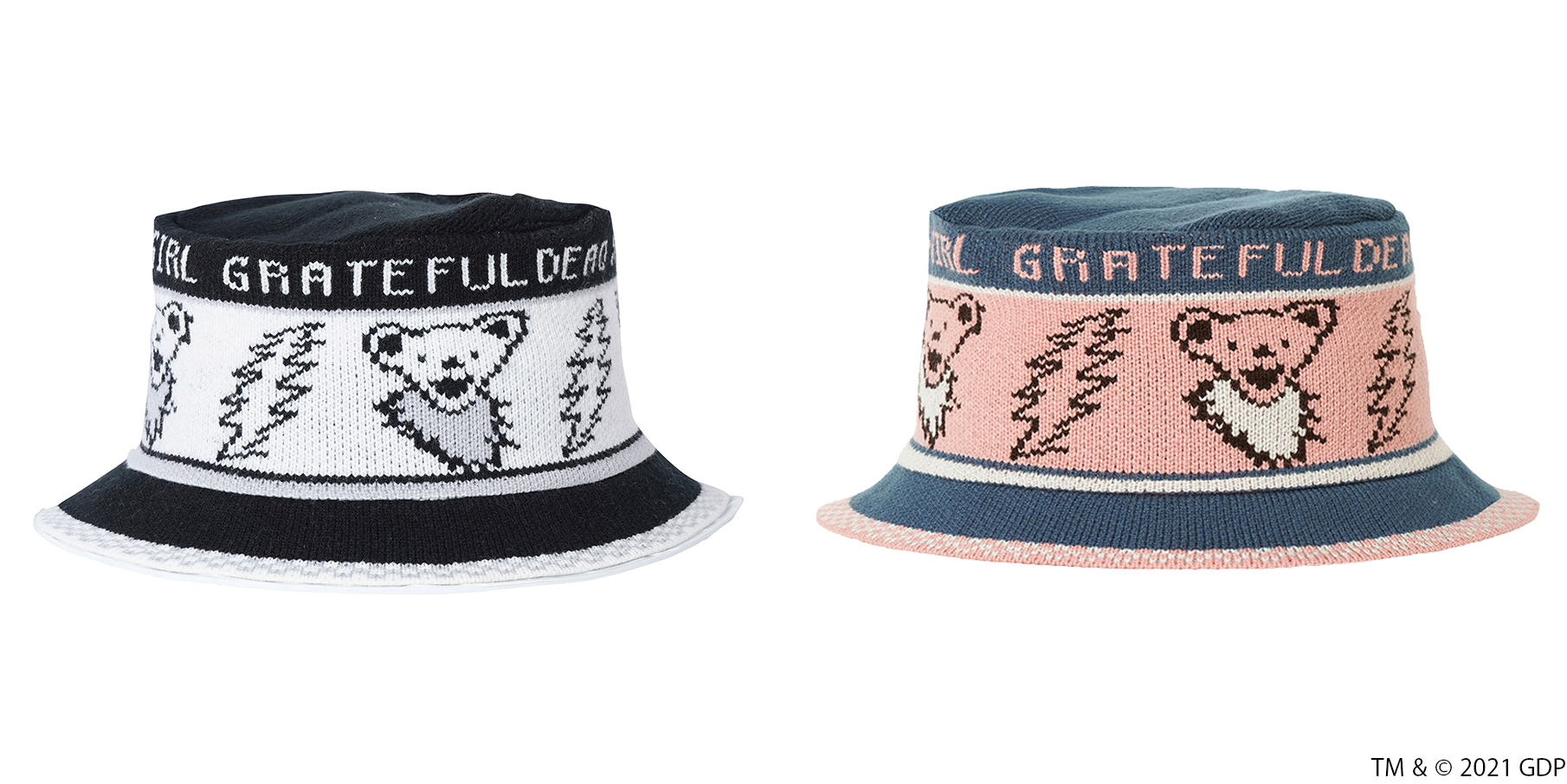 X-girl × GRATEFUL DEAD KNIT BUCKET HAT ¥6,600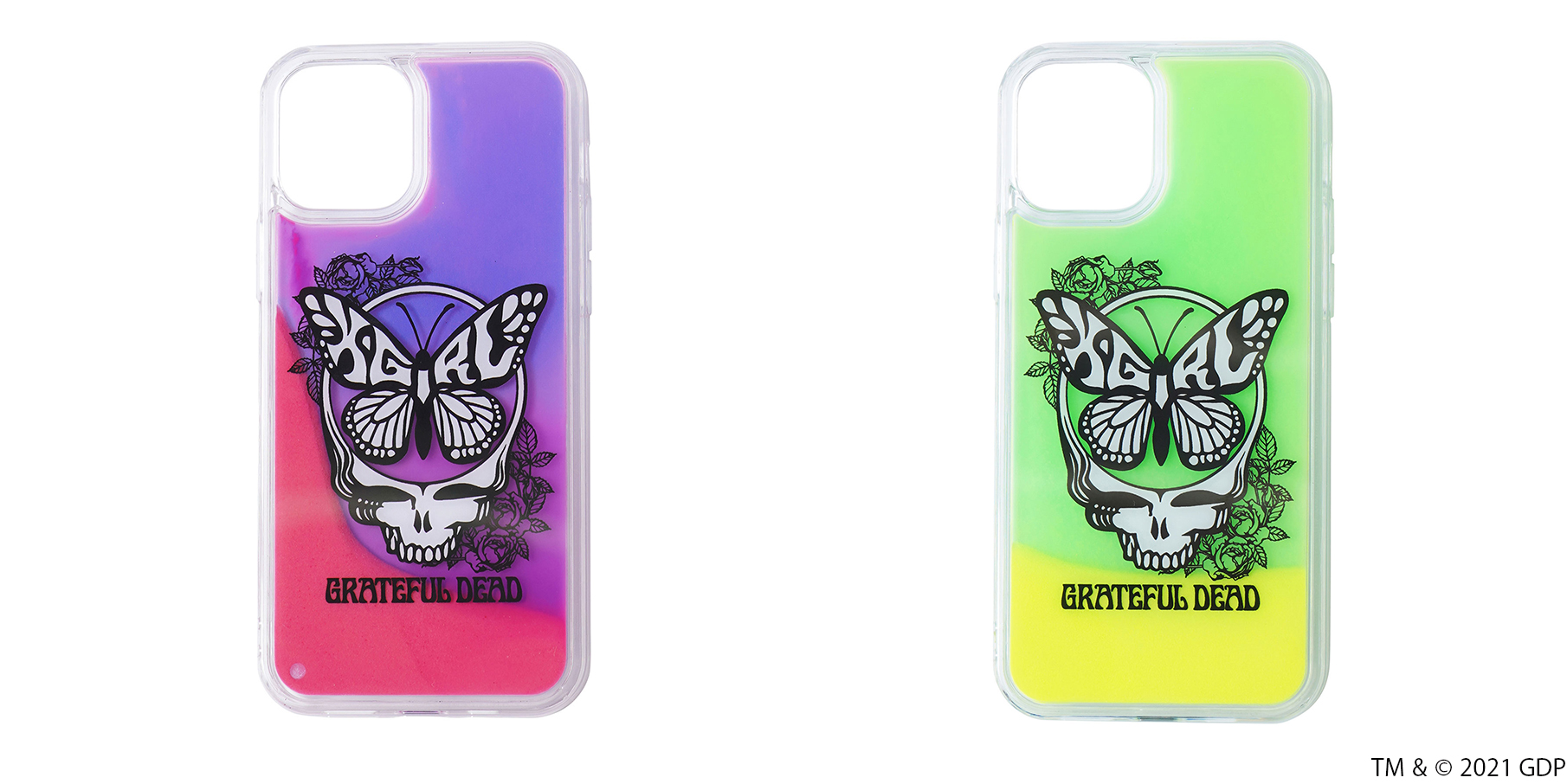 X-girl × GRATEFUL DEAD MOBILE CASE FOR iPhone 12/12Pro ¥4,950

Look out of for this collaboration as it will be available on Official Online Store and X-girl Store.



About X-girl

 In the summer of 1994, Kim Gordon of Sonic Youth, founded X-girl with her friend, Daisy von Furth, who worked in XLARGE. Mike D, one of the members

of Beastie Boys, who has also been a business partner of XLARGE, asked Kim if she was interested in starting her own line.

Kim and Daisy designed "real clothing" which was the collection of what they wanted to wear. They used graphic designs on their collection. X-girl is

considered as a pioneer of "Girl's Movement" in the fashion industry, involving art and music. The logo of X-girl was designed by Mike Mills. One of his friends, Michelle Rock Wood, was the model of the well-known "face" logo that symbolizes X-girl. Later, he started to design the t-shirts and the posters of X-girl.

In 1994, X-girl opened a store in Los Angeles. And in the same year, they held a first guerilla-style fashion show in Soho, New York, which was

produced by Sofia Coppola and Spike Jonze. Chloe Sevigny and Michelle Rock Wood joined the show as models.

X-girl continues to offer "Real Girl's Clothing"- basic style that are inspired by rock, military, outdoor, sports, and many other street culture factors.



For further information: https://x-girl.jp/

https://x-girl.com/

---