NEWS
2020.10.02
X-girl×CHILDS PLAY CHUCKY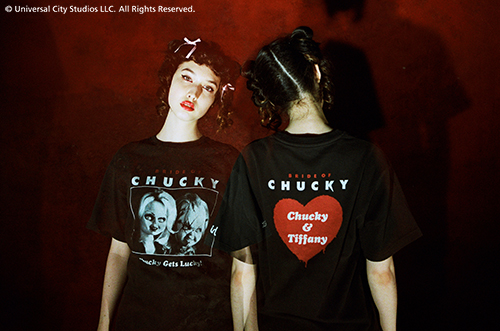 X-girl will release a limited collection of collaboration with the movie "Child's Play" at the official online store on 2nd Oct.

"Child's Play" is a shocking horror movie released in 1988 in which the doll "Chucky" with the evil soul of a serial killer attacks humans. As far the monumental horror movie that has produced a total of 7 works.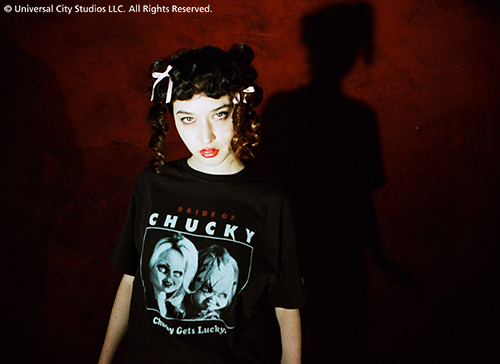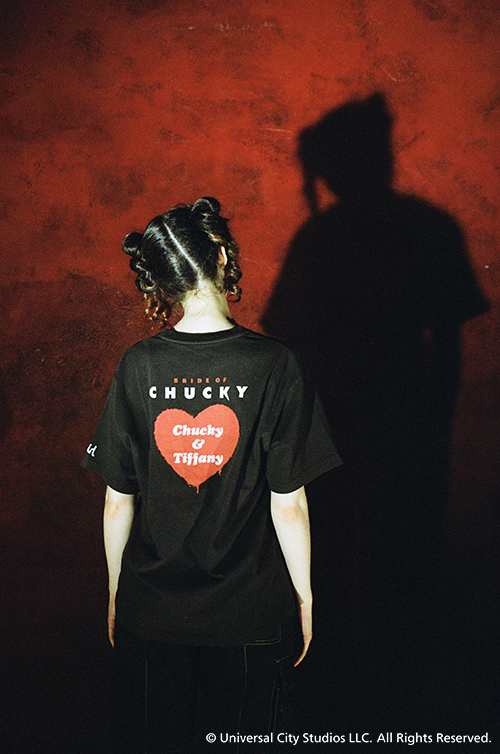 In this collaboration, the short sleeve T-shirt with both the Chucky and the X-girl Mills logo, and the graphic of the main character. Meanwhile, the long sleeve T-shirt, the tote bag and the pouch will be launched at the same time.

The first type of short sleeve T-shirt is printed on the front by Chucky, the murderer doll that appears in the movie, and Tiffany, his girlfriend. The back is a cute piece with the names of the two characters on the heart.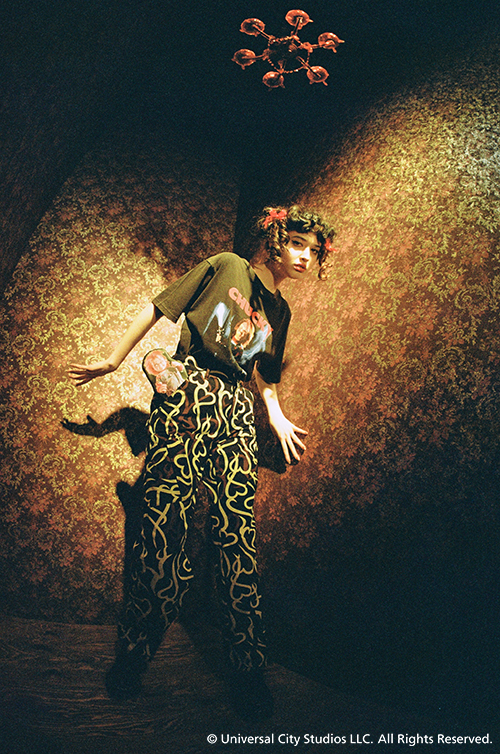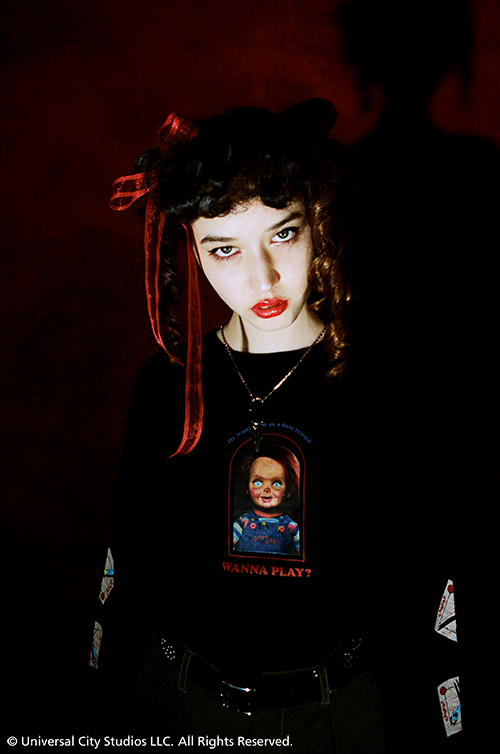 The other type of short sleeves T-shirt is printed Chucky on the front with a graphic composition like a band T-shirt with the X-girl Mills logo on the left sleeve and Chucky's footprints on the back.

The playful designed long sleeves T-shirt has a GOOD GUY doll package drawn on the front, and scissors, hammers and other weapons are drawn pop on both sleeves.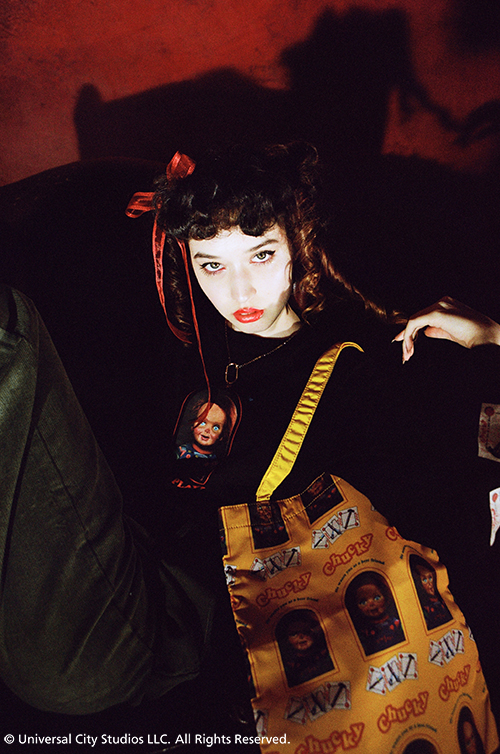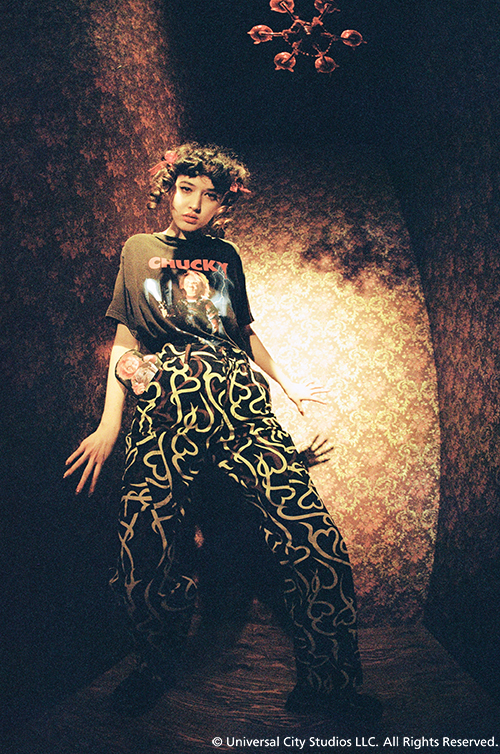 The tote bag has a full pattern printed on the entire surface, and the impressive die-cut pouch that looks like a hollowed out chucky. The back side is finished with the overall pattern design of the X-girl Mills logo.

Look out for this collection as it will be available on Official Online Store

---