NEWS
2022.02.04
【WE LEAGUE】× X-girl UNIFORM
Japan Women's Professional Soccer League [WE LEAGUE] x X-girl UNIFORM
Now on sale at Super Sports!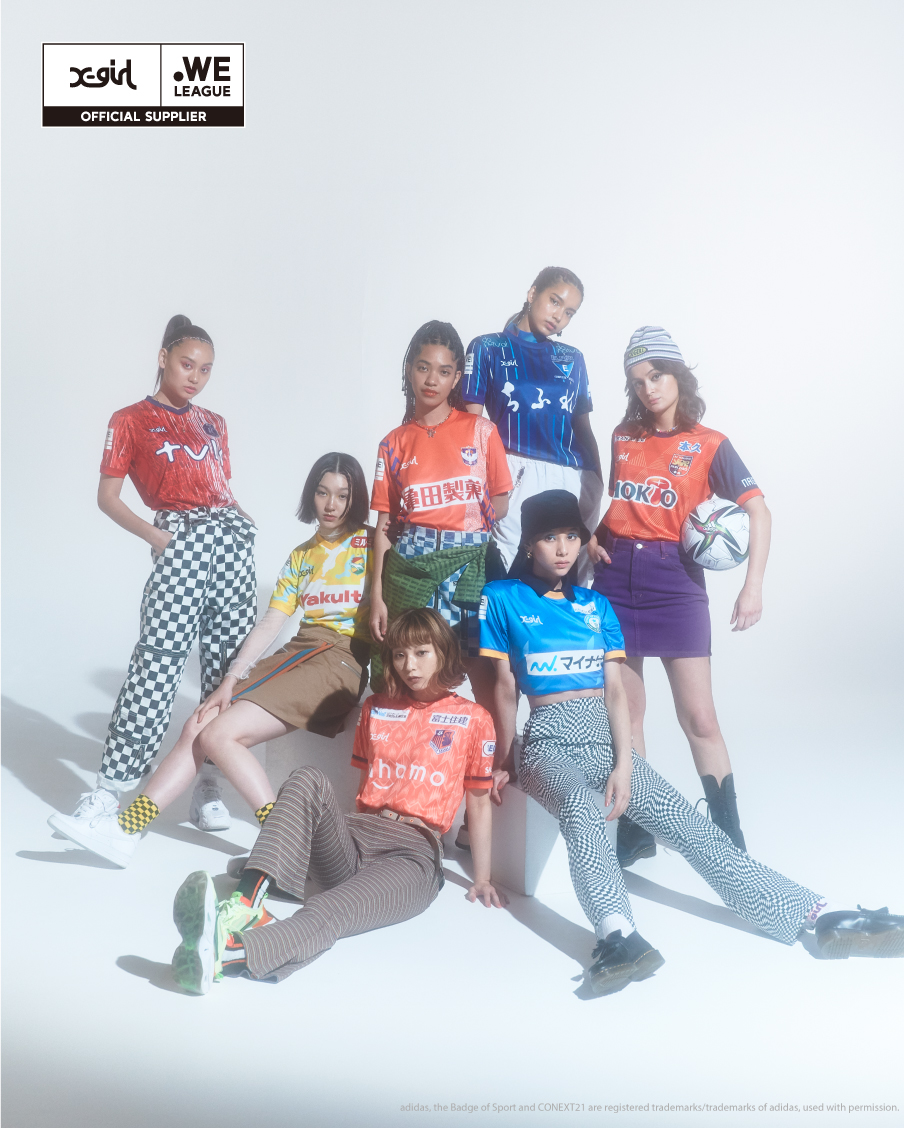 Japan's first women's soccer professional league WE League (Japan Women's Professional Soccer League), which started on September 12, 2021, 7 teams of the 11 teams have new uniforms designed by X-girl.
With the diversification of choices, X-girl will create "GIRL'S MOVEMENT" for young women today to live their own way with WE LEAGUE. Don't be afraid to be different. Fashion and dreams will live while giving off your own personality. This uniform symbolizes the new dream of a female soccer player. We support each person to love their individuality and to be proud of their own choices.
「WEAR THE HOPE」
The seven team uniforms designed by X-girl are a symbol of hope to expand the possibilities of women.
The colorful design that embodies the individuality of the individual and the team is dynamic on the pitch and on the street.
We will give courage to many women.
The first uniform is based on the yellow of the prefecture's flower "rape blossoms", and from the idea of ​​walking with Chiba prefecture where the team is located, the shape of Chiba is boldly changed to the camouflage which is a standard pattern of streetwear.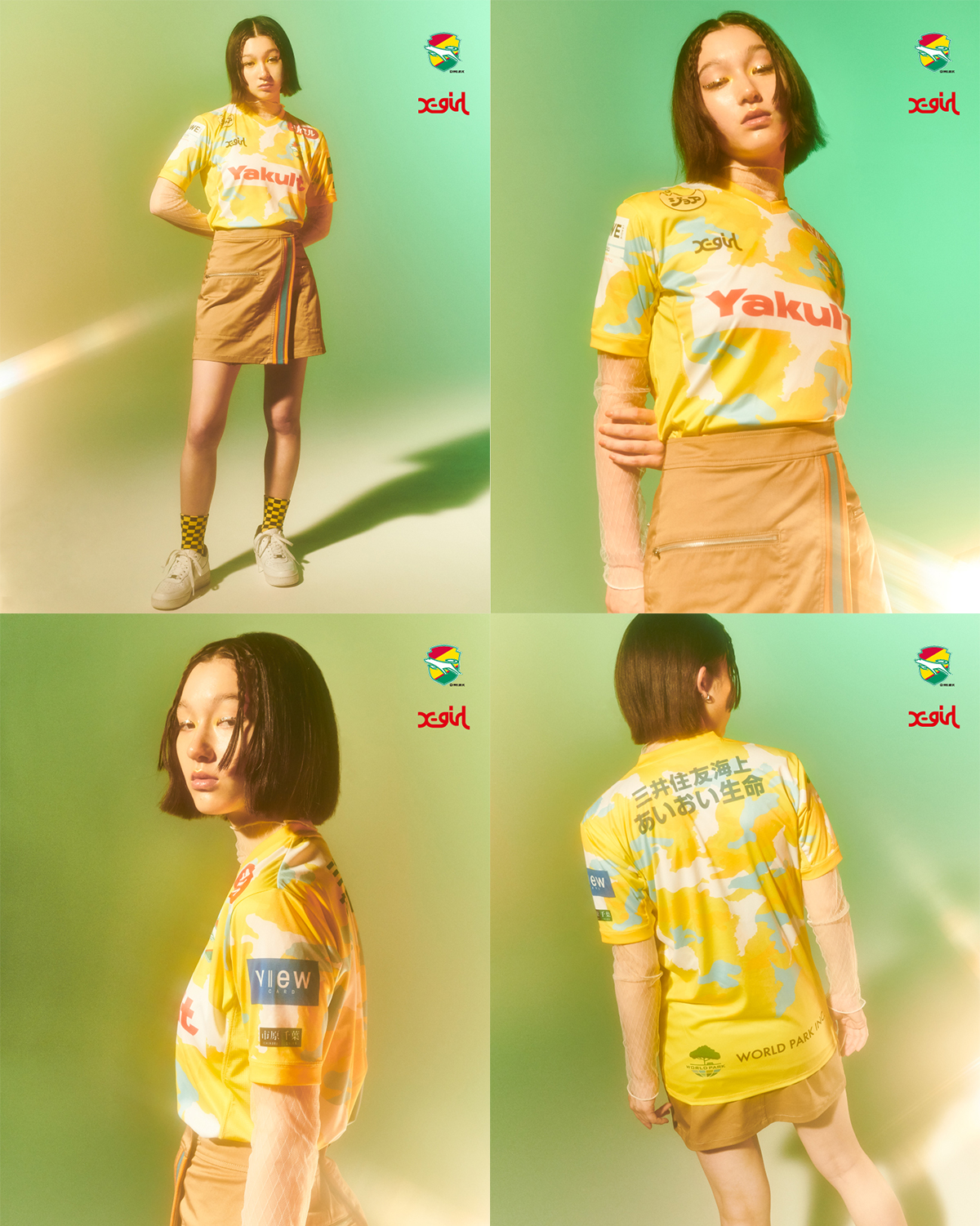 ノジマステラ神奈川相模原
ノジマステラ神奈川相模原 通販 | ノジマオンライン (nojima.co.jp)
Adopted Nojima Blue and Nojima Red, the corporate colors of Nojima Co., Ltd., which is also the head quarter and operates the home electronics mass retailer "nojima" mainly in the Tokyo metropolitan area. It has a futuristic design that is reminiscent of digital and electric current.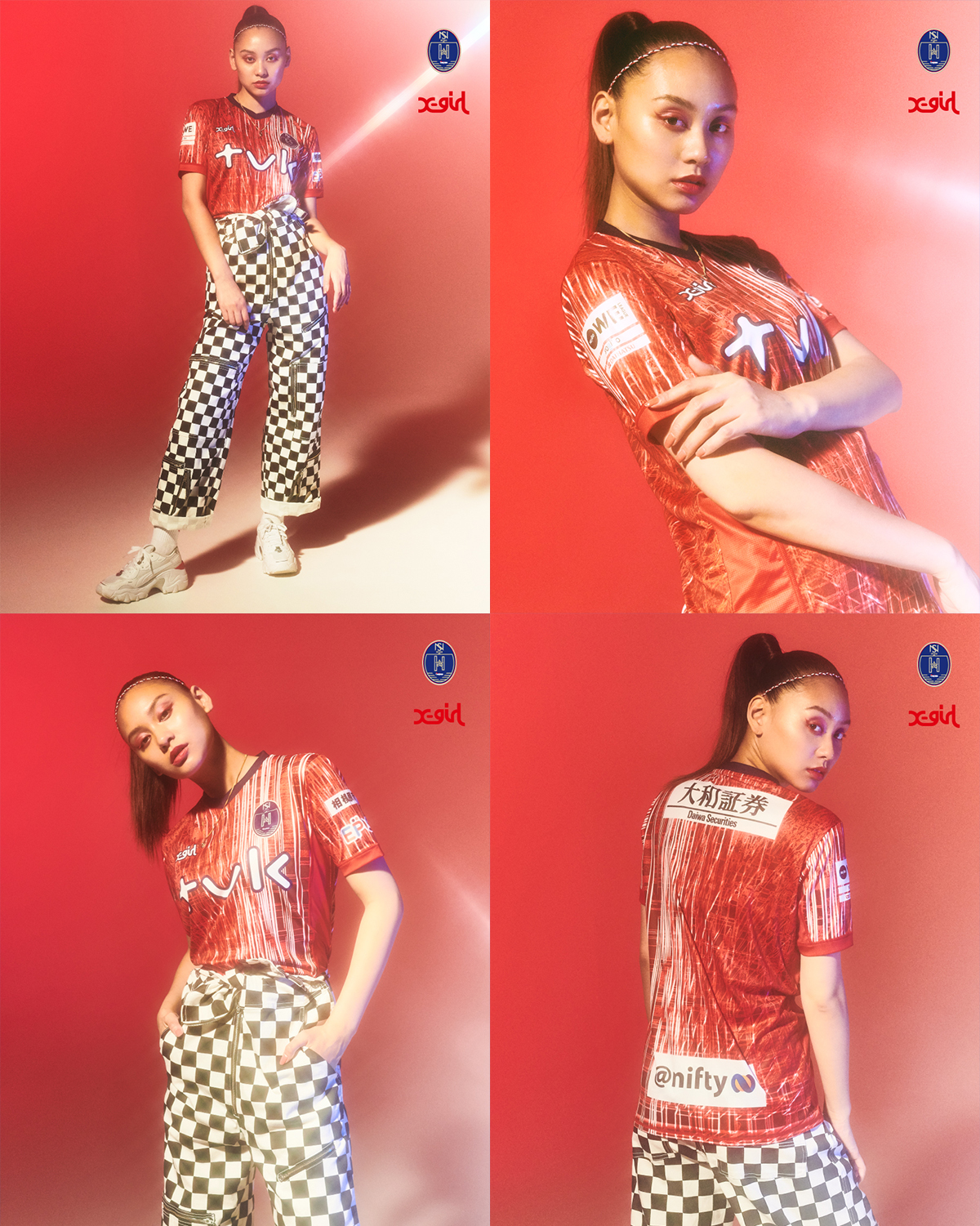 AC
長野パルセイロ レディース
2021-22シーズン「レディースチーム1stオーセンティックユニフォーム」受注販売開始のお知らせ|インフォメーション|AC長野パルセイロ (parceiro.co.jp)
"Parceiro" means "partner" in Portuguese, and our activity philosophy is to aim for a "community-based collaborative sports club" in which the community and the club coexist as partners. The design-based triangle stands for the Trinity of Club Sponsors and Supporters and is inspired by the beautiful mountains of Shinshu. In addition, the sense of unity and speed is expressed by stripes.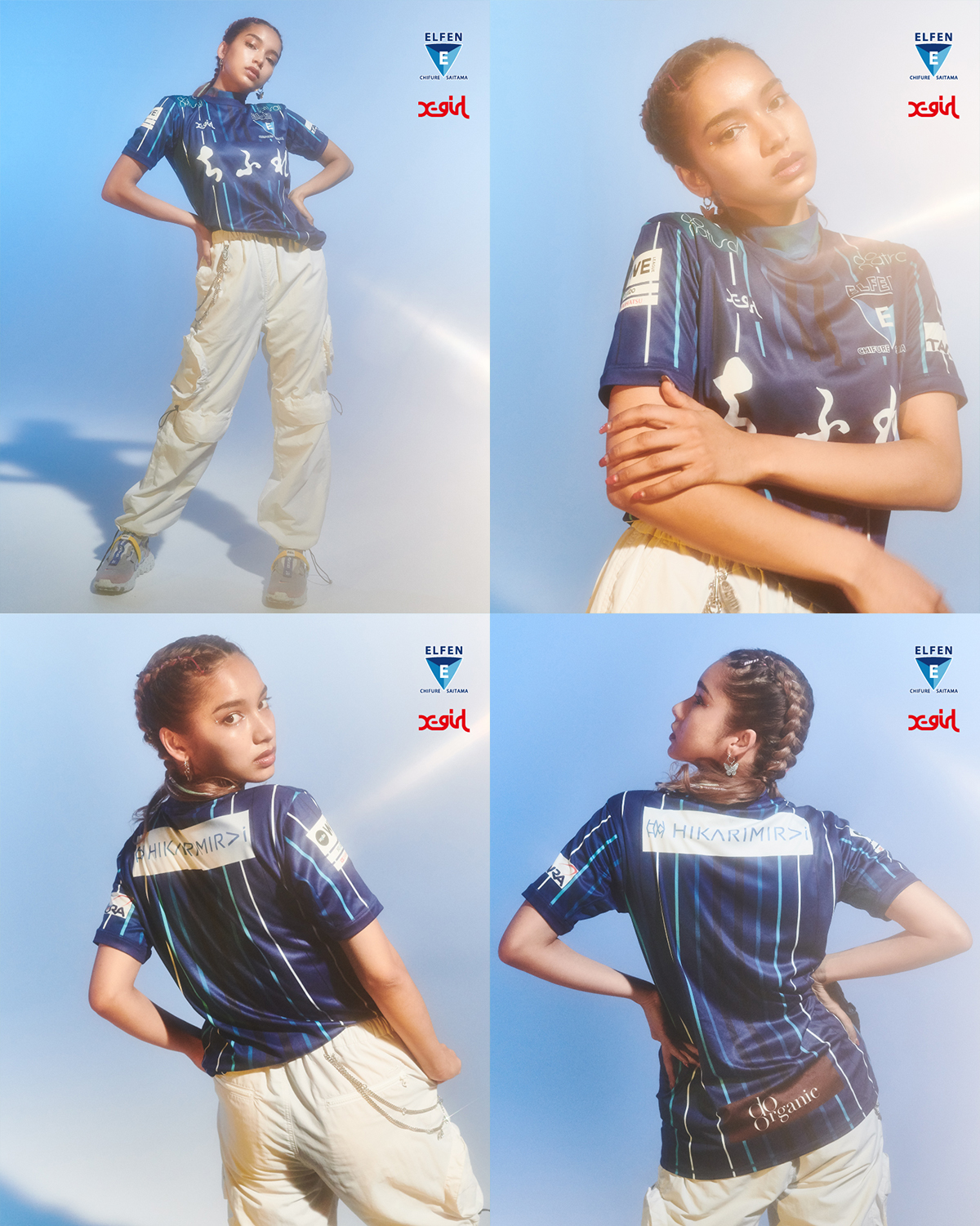 ---