NEWS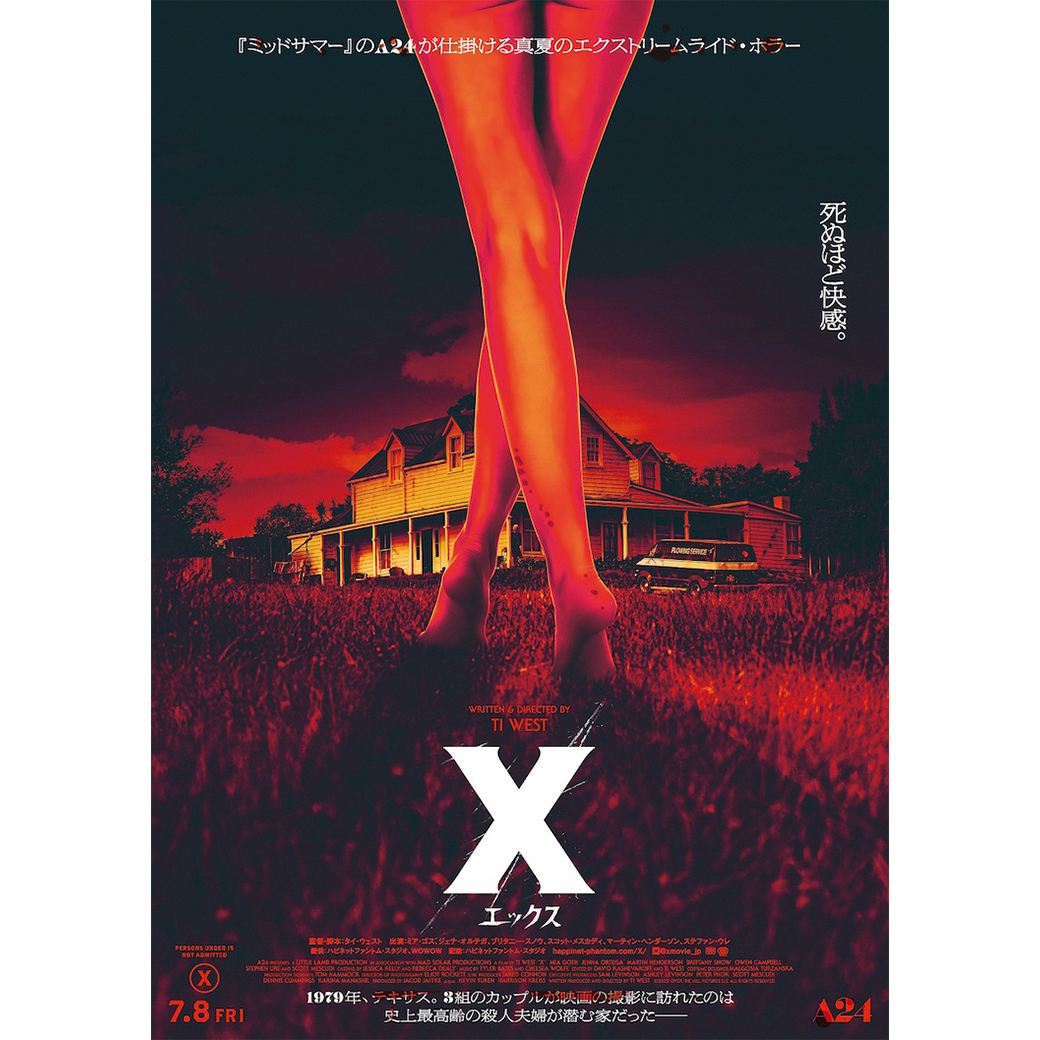 A24 is an American independent entertainment company that specializes in film and television production, as well as film distribution. It is based in New York City.

As of 2019, the company's films had received a total of 25 Academy Award nominations.

XLARGE and X-girl launched their collaboration items to commemorate the release of the movie on 7/8.
XLARGE is a graphic that combines the keyword "X" of this collaboration with the scene of the actress "Maxine" who has XFACTER (= unknown talent) on the front and the mysterious old man Pearl's graphic on the left sleeve. A T-shirt with both XLARGE logo and the A24 logo on the back.
X-girl is a T-shirt with a graphical combination of "Maxine" and "Pearl" on the front and a blonde actress "Bobby Lynn" on the front, a merchandising design and the X-girl logo on the back.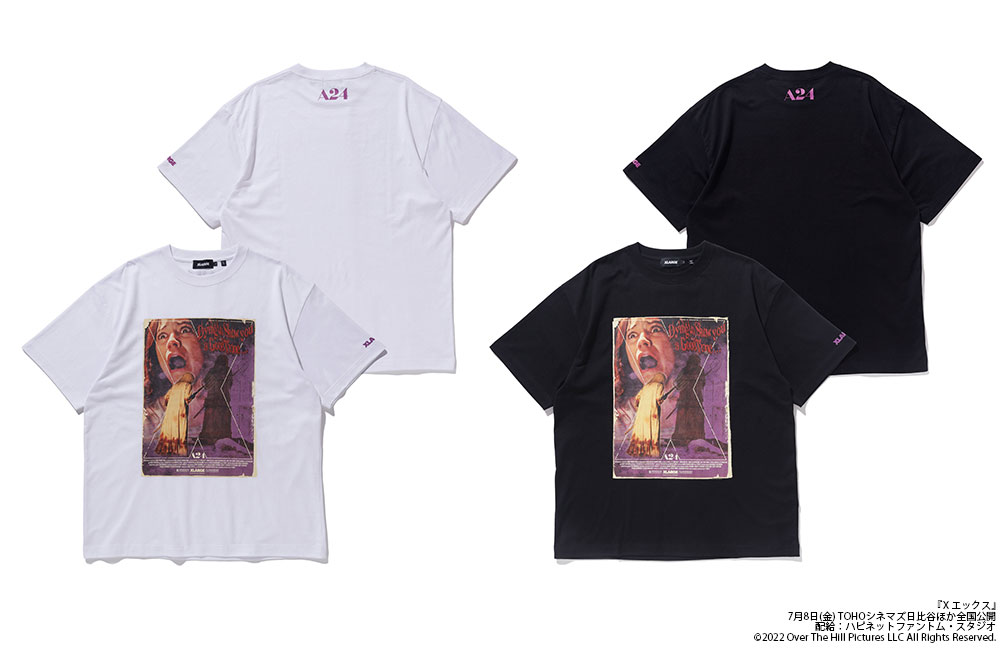 XLARGE×X×A24 S/S TEE
WHITE,BLACK / S,M,L,XL / ¥6,050(IN TAX)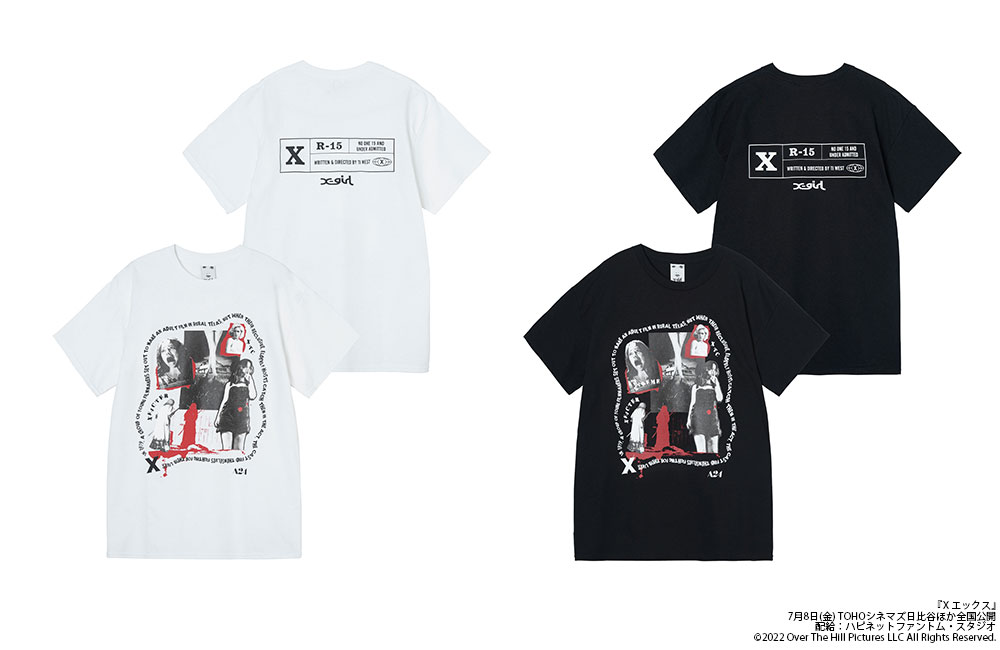 X-girl×X×A24 S/S TEE
WHITE,BLACK / S,M,L,XL / ¥5,500(IN TAX)


『X 』

X is a 2022 slasher film written, directed, produced and edited by Ti West. It stars Mia Goth, Jenna Ortega, Martin Henderson, Brittany Snow, Owen Campbell, Stephen Ure and Scott Mescudi. The film's plot follows a cast and crew who gather to make a pornographic film on an elderly couple's rural Texas property, but find themselves threatened by a killer.

X was filmed in New Zealand, with production primarily in Fordell. Its score was composed by Tyler Bates and Chelsea Wolfe. The film had its world premiere at South by Southwest (SXSW) on March 13, 2022, and was theatrically released in the United States on March 18, 2022, by A24. It received generally positive reviews, with critics praising its homages to 20th-century slasher films—particularly 1974's The Texas Chain Saw Massacre—and the performances of Goth, Snow and Ortega.

A prequel film, Pearl, secretly shot back-to-back with X, will be released in the same year, on September 16, 2022. A sequel is in development.



---