NEWS
2022.08.05
Plastic Monster "Wonder Vision with the XL / XG !!"
From 8/4 (Thursday), the 4th art exhibition in 2022 will start at calif SHIBUYA.
XLARGE and X-girl teamed up with the Sustaina art comic "Plastic Monster", which cynically presents and raises alarm bells about various everyday things seen from the fashion industry. Vision with the XL / XG !!" will be held.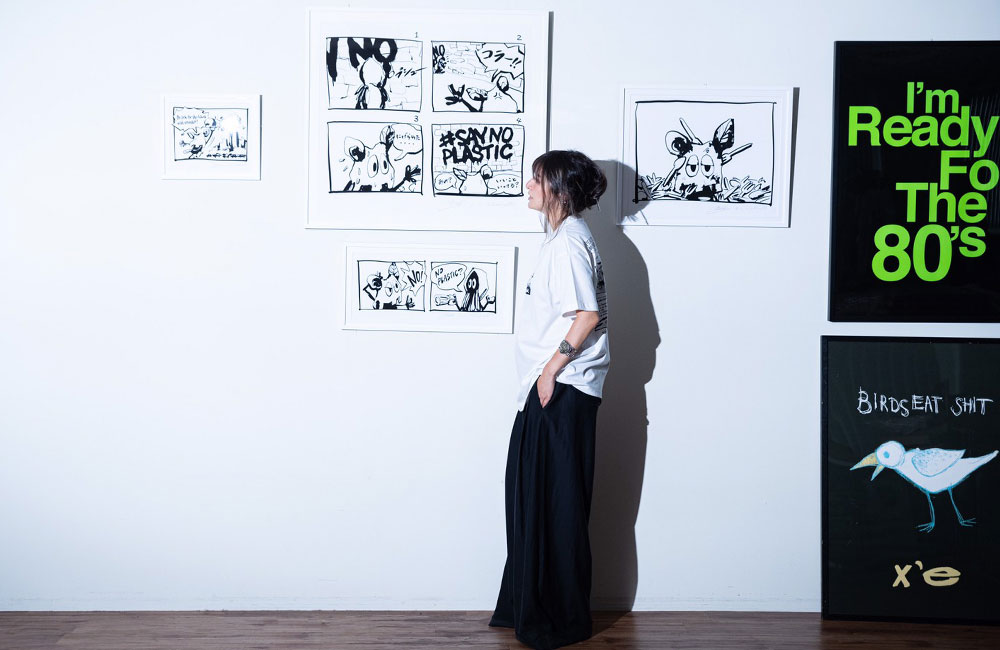 At this event, DUNKWELL will use the original Plastic Monster artwork created by DUNKWELL for this collaboration to upcycle and reborn XLARGE and X-girl T-shirts and pants that were sleeping in the warehouse. A limited number of plush toys, T-shirts and cups with exclusive designs will be released.

Plastic Monster is a four-panel comic that focuses on sustainability among the SDGs (Sustainable Development Goals). The cynical characters sound a warning to modern society.
The main character, Plastic Monster, is an original character born from PASCAL MARIE DESMARAIS, a fashion brand run by fashion model/designer Marie.
The story is written by K.O. (Hangover Plate), an artist who continues to transmit sustainable food, and the drawings are by digital artist DUNKWELL.

B's International sympathizes and agrees with this project, and fostering cooperation with the brands XLARGE and X-girl.

【Plastic Monster "Wonder Vision with the XL / XG !!" 】

Date: 8/4 (Thu.) - 8/15 (Mon.) 11:00-20:00 *Until 18:00 on the last day
Venue: calif SHIBUYA (Shibuya PARCO 5F, 15-1 Udagawa, Shibuya-ku, Tokyo TEL: 03-6712-7167)
Contents: 21 giclee prints (5 for each edition), 20 plush art works, collaboration goods (4 types of T-shirts, tumblers, cups, stickers, etc.)
Admission fee: Free
Organizer: PMD Plastic Monster

https://pmdonline.jp/collections/plastic-monster 

【The Work】
A total of 21 giclee print art works (5 pieces for each edition) that express the world view of Plastic Monster, which DUNKWELL originally drew for this project will appear.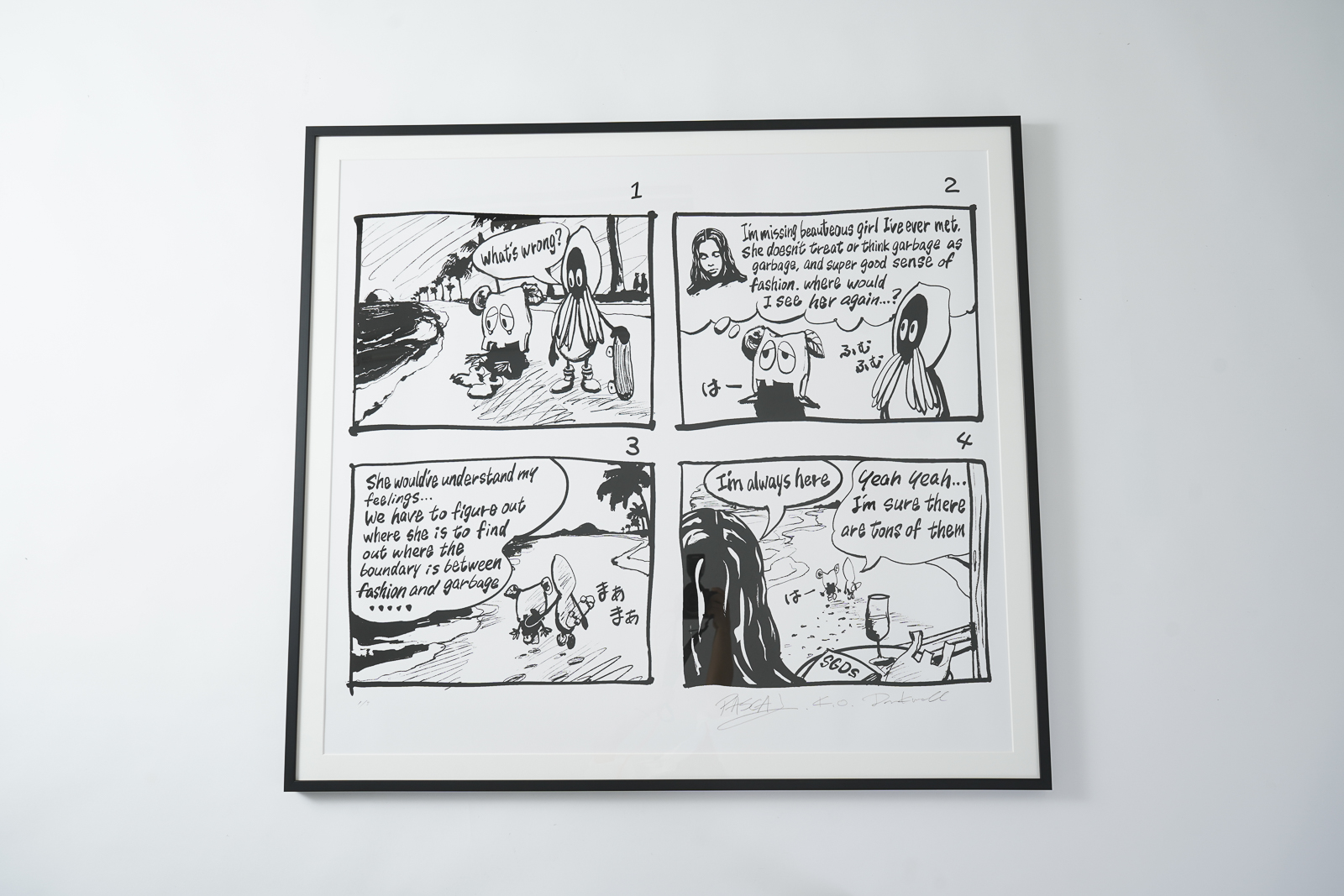 "Searching for the ex-girl"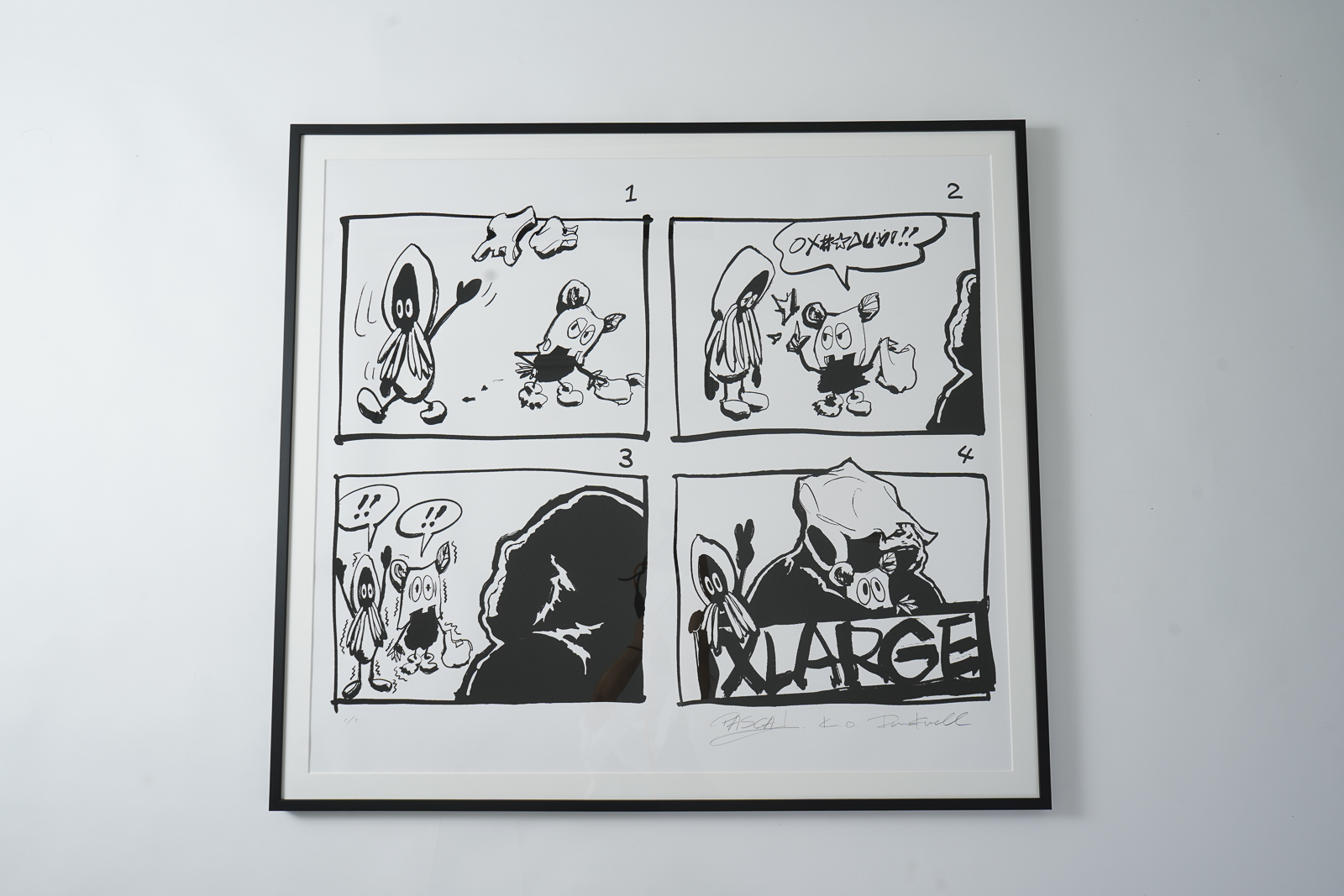 "Live together"

All works are signed and numbered

¥55,000 〜 ¥231,000

【Collaboration T-shirt】

Four types of T-shirts with exclusive designs of PLASTIC MONSTER and XLARGE / X-girl, drawn for this project, will appear. Organic cotton is used for the body of the T-shirt. We use biomass printing, which reduces the amount of petroleum-derived raw materials used.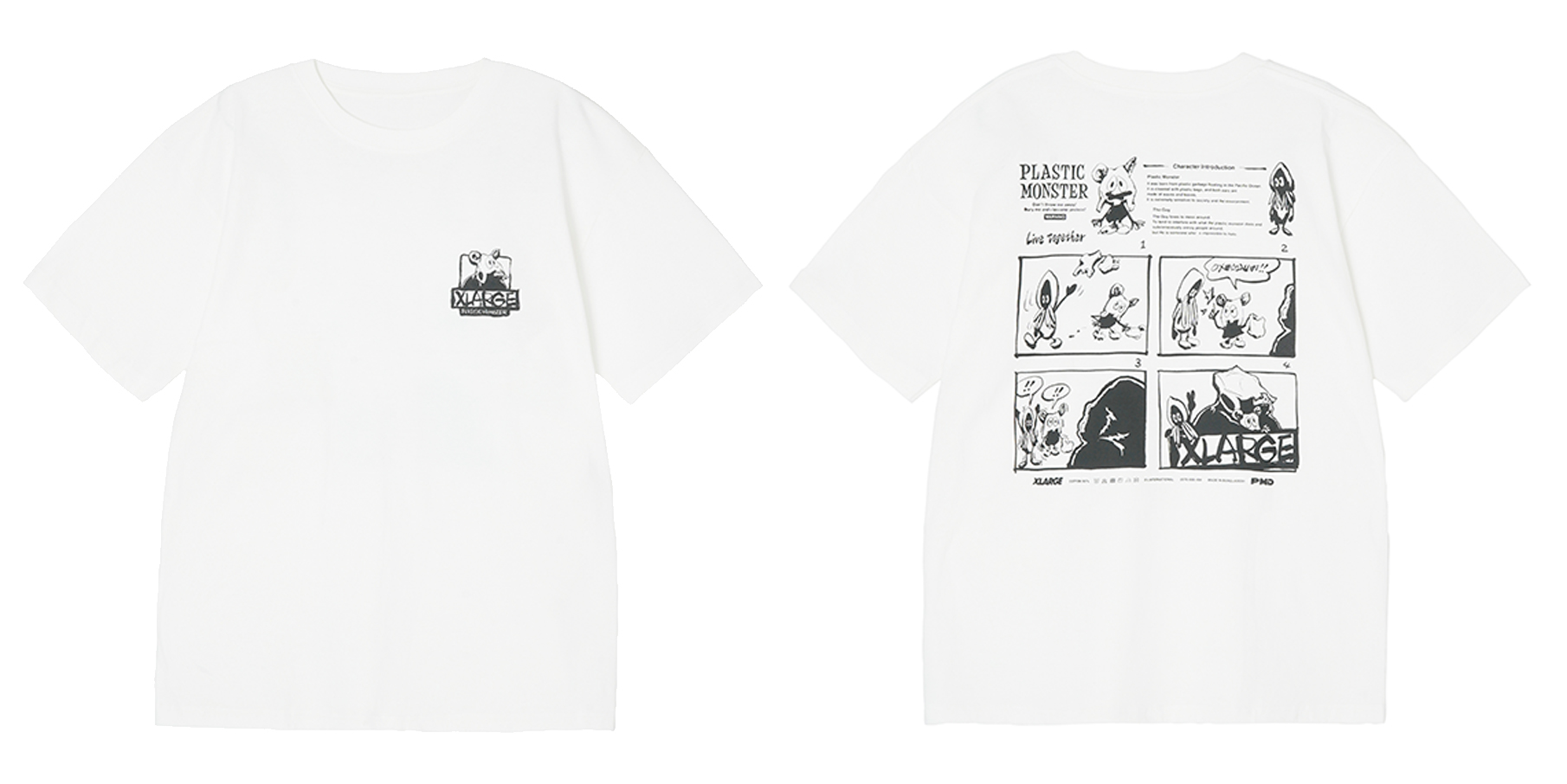 XLARGE×PLASTIC MONSTER COMIC S/S TEE ¥6,600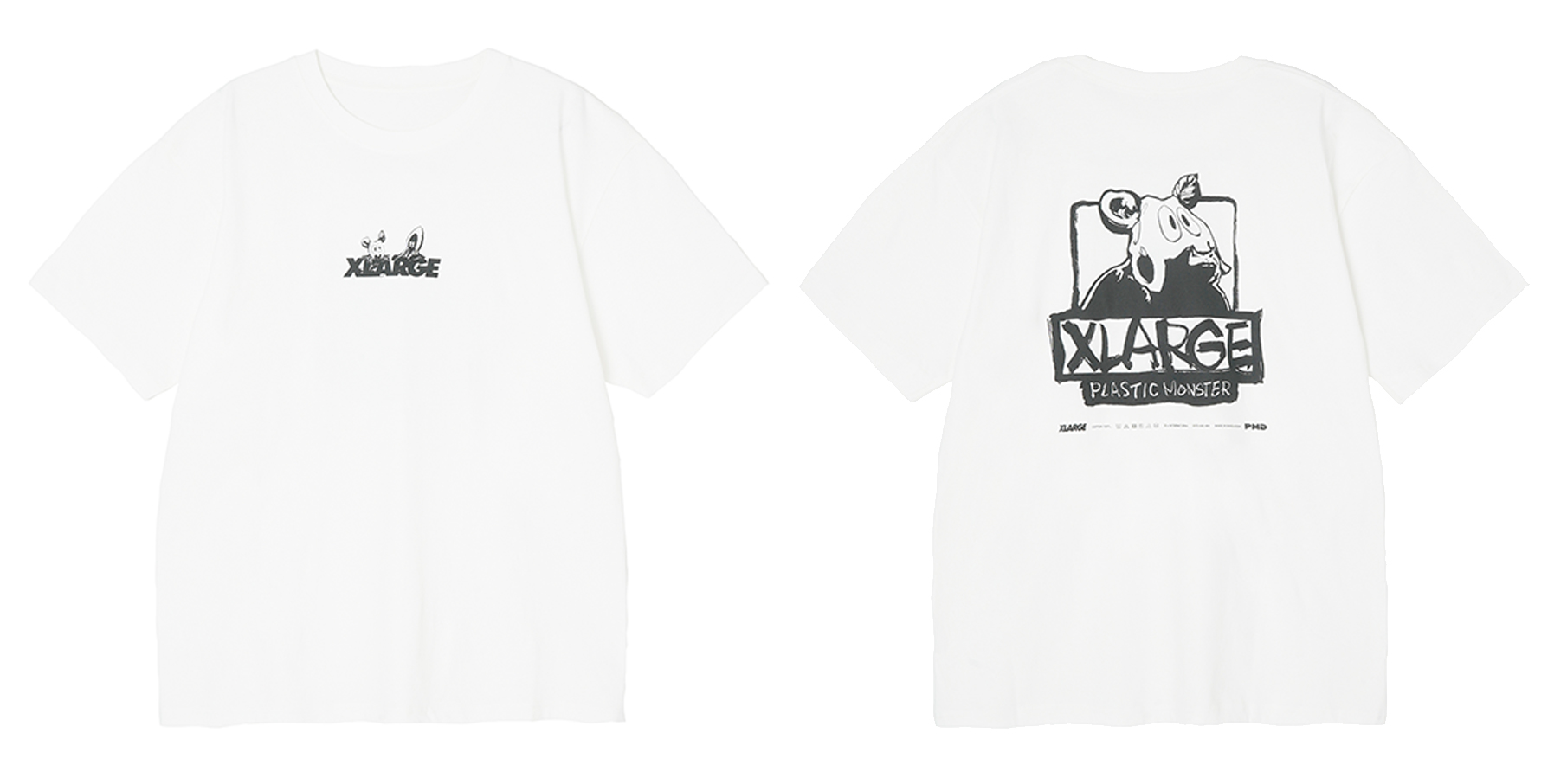 XLARGE×PLASTIC MONSTER OG S/S TEE ¥6,600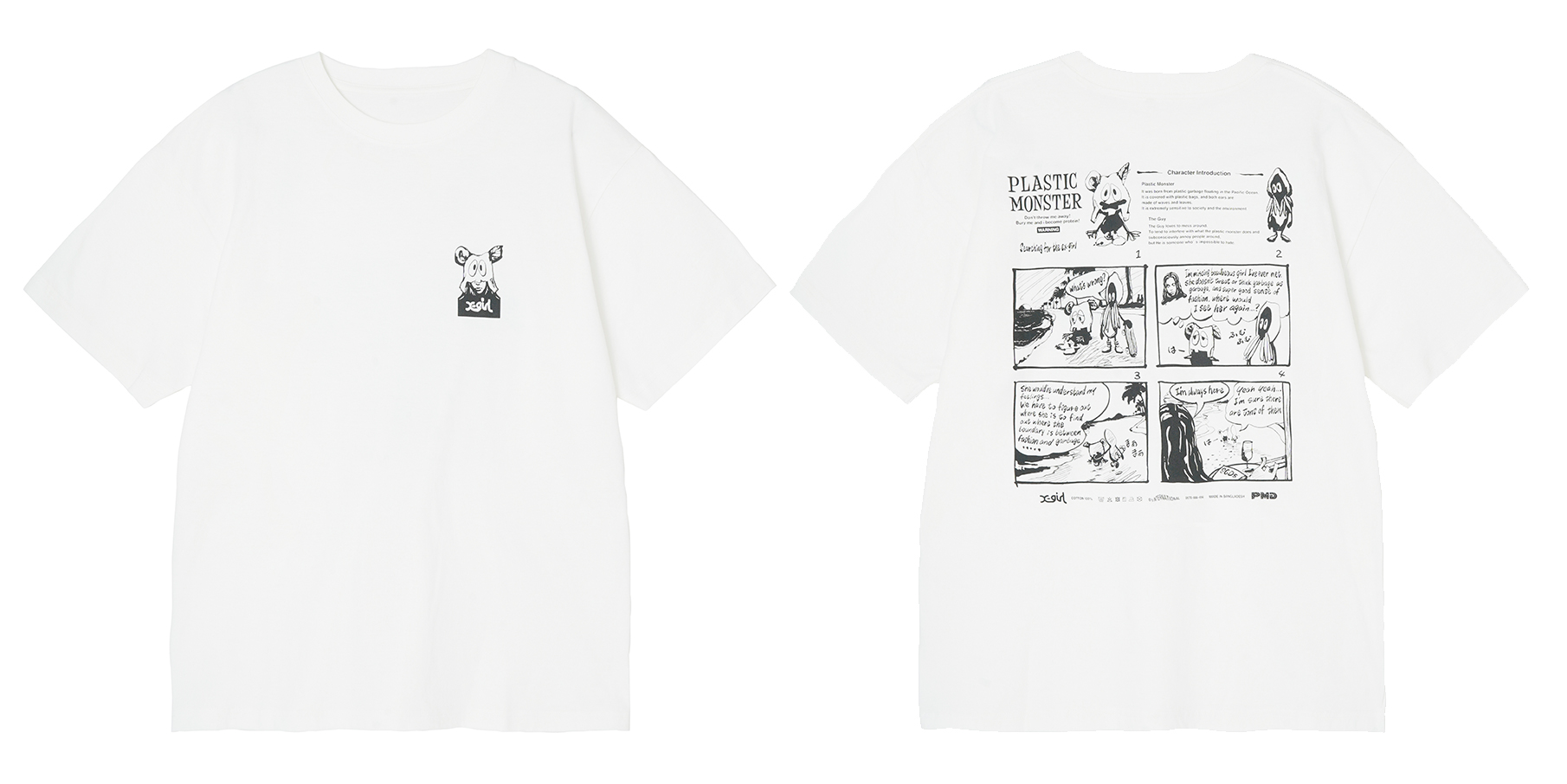 X-girl×PLASTIC MONSTER COMIC S/S TEE  ¥6,600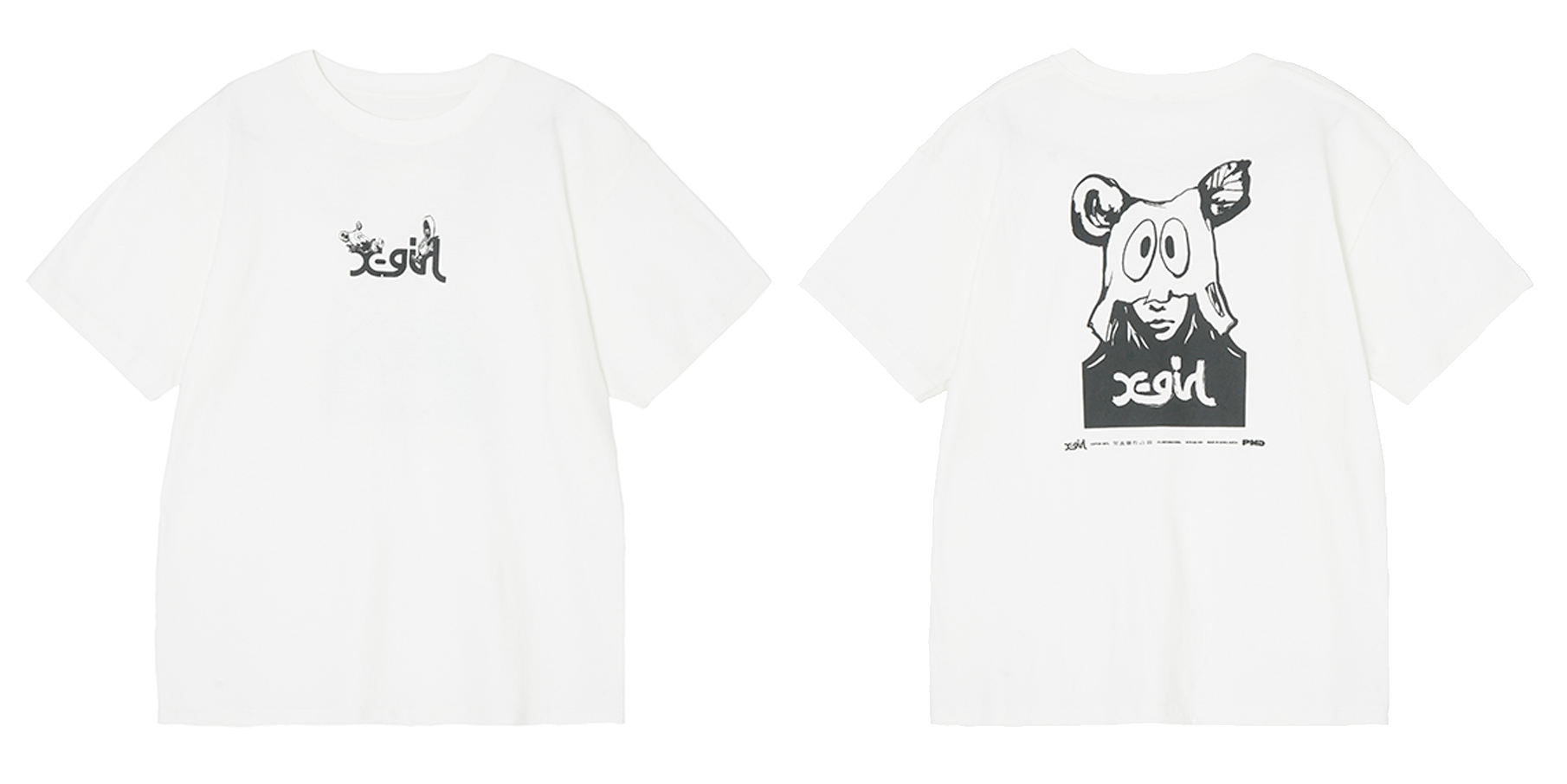 X-girl×PLASTIC MONSTER FACE S/S TEE ¥6,600

【Plastic Monster】

OFFICIAL SITE : https://pmdonline.jp/collections/plastic-monster

【DUNKWELL】

OFFICIAL SITE : https://dunkwell.tokyo/
INSTAGRAM : https://www.instagram.com/dunkwell.tokyo/

【calif SHIBUYA】

〒150-8377

Shibuya PARCO 5F, 15-1 Udagawa, Shibuya-ku, Tokyo

OPEN 11:00-20:00

TEL 03-6712-7167

Google Maps



---